11 Beginner Sissification Ideas - Fancy Forced Feminization?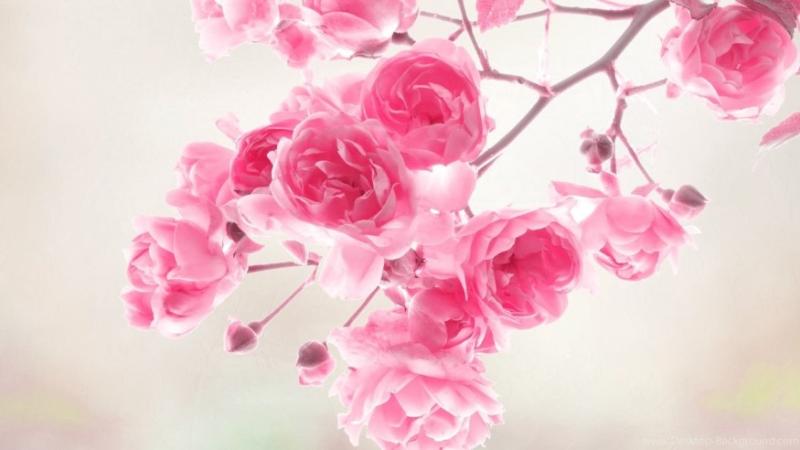 If you're interested in sissification (sometimes referred to as hyper-feminization), but don't know where to start, here are some simple ideas and categories to help you out.
NOTE: This is more aimed at appearance and toys. If you want a beginner guide on sissy training concepts, check out this article.
1. A "GIRLY" DRESS
---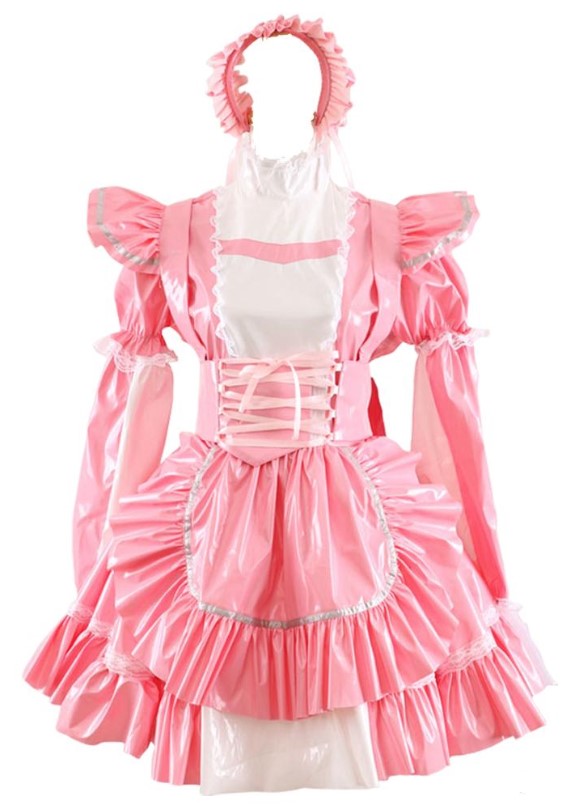 You'll quickly notice is that when you look up "Sissy dresses" on Google you'll get a plethora of pink and blue, insanely frilly French maid and Lolita dresses.
However, as long as it's feminine you can use anything you like – saucy clubwear, sexy costumes, and slutty lingerie are good starts. It all comes down to personal preference. I've seen school girls, princesses, secretaries, party girls, and more.
SIDE NOTE: Many of the sissy dresses are REALLY expensive. You'll have to do some hunting to find affordable ones (especially if you're just starting out and unsure about what you'll enjoy).
2. PETTICOATS
---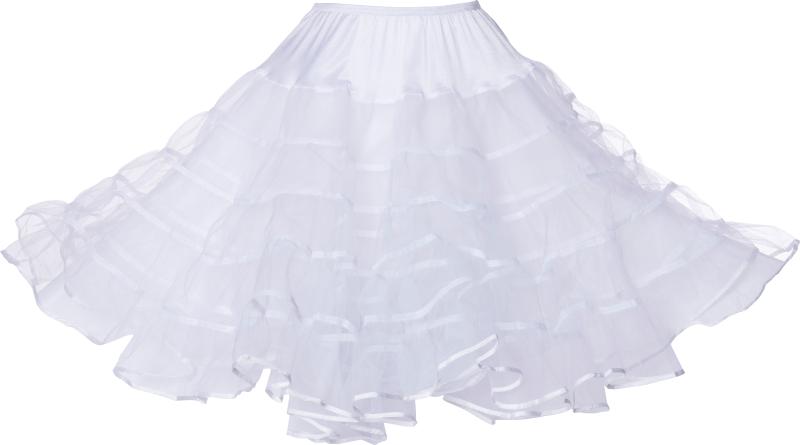 Petticoats are those poofy skirts that go under your skirt to make the top skirt look … poofier – I swear that what they do.
They usually consist of crinoline or a lighter material that won't droop under its own weight. Aside from adding an extra layer of girliness they can bring a boring skirt to life as well as make the underwear (and bottom) more accessible/visible (which can add an element of humiliation).
3. PANTIES
---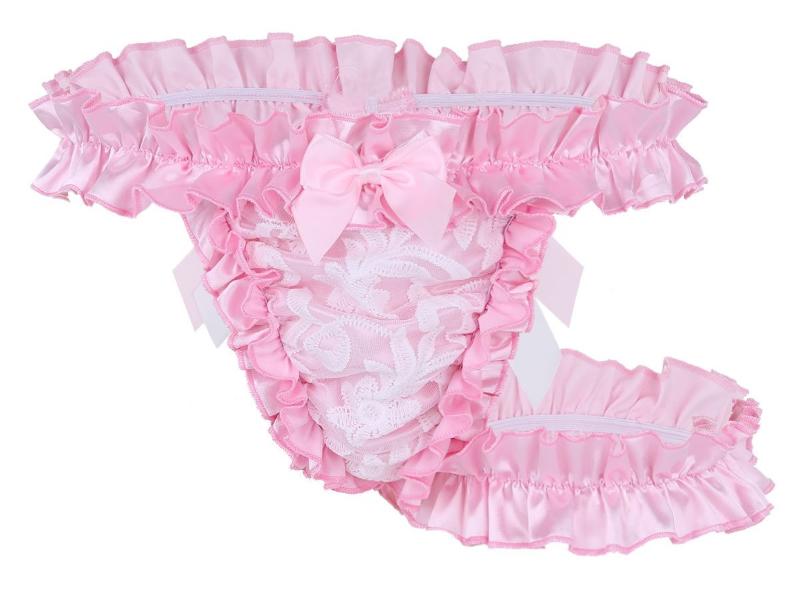 Aside from a dress, panties are one of the most important elements of sissifciation and one of the first things you should buy.
It's not just the visual aspect, but the feeling of the material (and style) against very intimate parts can be incredibly arousing – especially if it's a thong rubbing up against their bum.
4. STOCKINGS & UNDERGARMENTS
---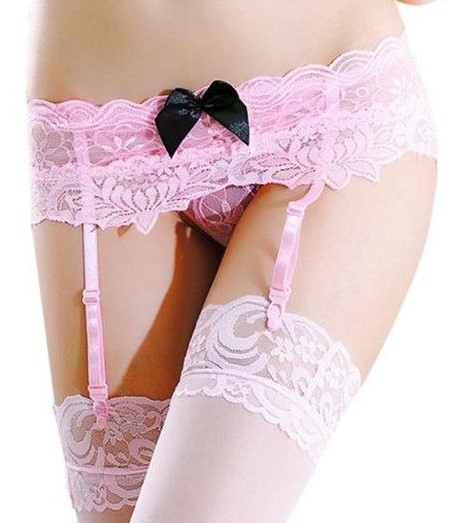 If you feel like taking the next step, try to put on a pair of thigh-high stockings.
Extra points if they are attached to garter belts. The combination has always been associated with feminine sexuality.
Don't forget a bra or bralette.
Want to feel extra sexy? Get a corset.
Learn more here...
How To Buy a Sexy Corset - Get the Sultry Shape You Crave
5. HAIR STUFF
---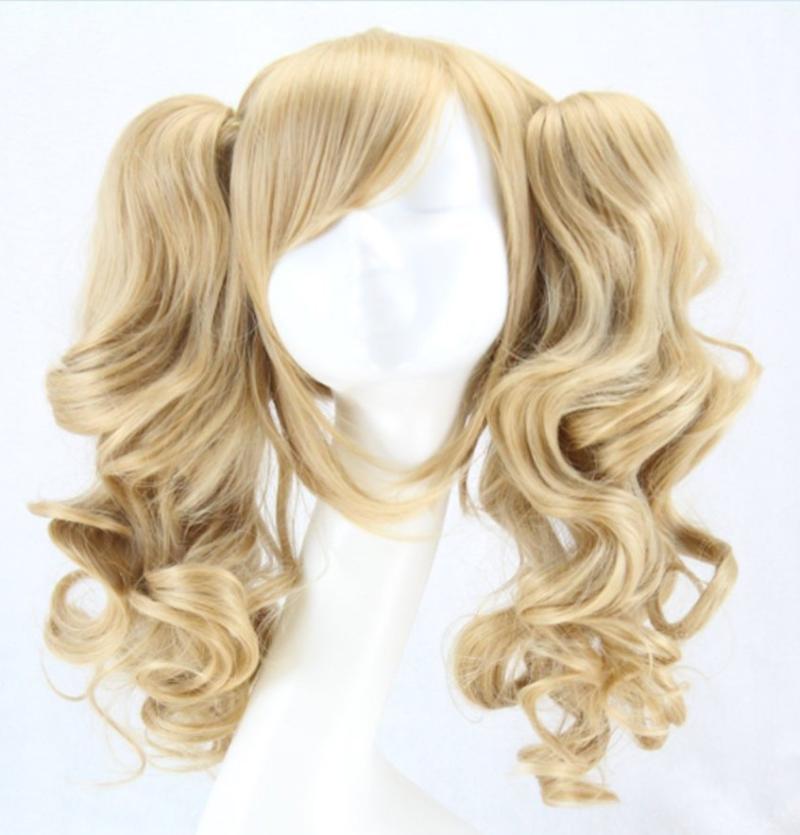 Most men won't have hair long enough to do anything with, so wigs are the way to go. Nice ones can feel more "real" while cheap ones can also be arousing because they intentionally "fail" at being girly or look cheap (possibly adding to the wearer's desire to feel cheap or humiliated).
Add a pretty bow or hair clips for additional levels of sissification.
6. MAKEUP
---
If you have no experience with applying it, it's best to just stick to lipstick at the start (it's bold enough to have a dramatic effect). If you want more, ask a friend to help or watch Youtube tutorials (or have your Dom apply it as part of a ritual, which can be HOT).
7. SHOES
---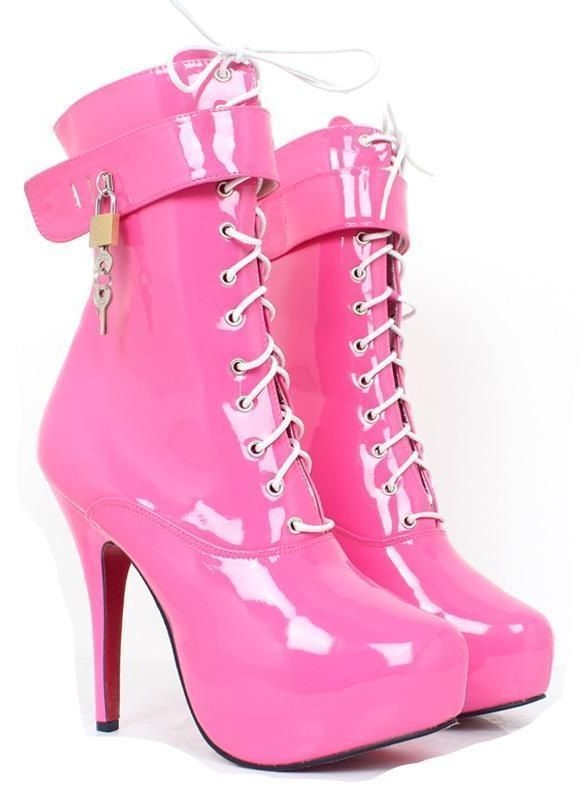 If you're dealing with large feet, you'll have to search "drag queen heels" or "high heels for men" etc. There is a surprising amount of very affordable options.
Just remember our lesson from Kinky Boots – if you're heavier, you'll snap the heel fasters (so if you want something that lasts, make sure the design supports larger bodies). You might also need shoes with more width.
8. COCK CAGE
---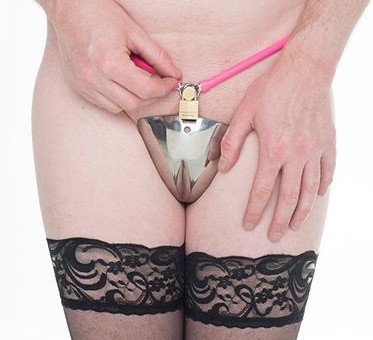 Sissy boys don't have penises – they have locked up boy-clits. Whether a pretty pink cage or something that makes your mound look more like a vagina, it doesn't matter. Cages, however, are not always a one-size-fits-all. Make sure to take your measurements and buy one that fits (especially if you'll be wearing for longer periods of time).
Learn more here...
The Massive Guide to Male Chastity Cages - Learn to Lock the Cock
9. PERFUME
---
Spritz on a more feminine fragrance. There's also scented bubble baths, sweet-smelling moisturizers, and body sprays – all of which make the scent last longer.
10. ACCESSORIES
---
Lace or opera gloves, belts, scarves, garter belts (not the kind that hold up stockings but the ones you would wear under a wedding dress), earrings, rings, necklaces, anklets, bracelets, lace chokers, sweet looking collars, pink ball gags or o-ring gags (some in the shape of big lips)
11. ANAL TOYS
---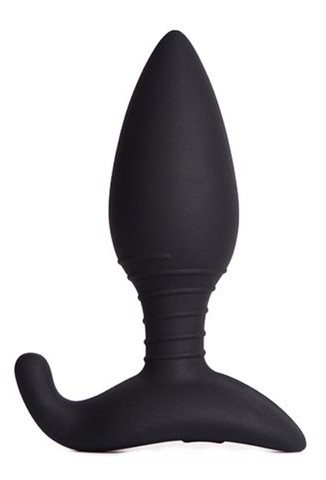 This fetish/kink doesn't HAVE TO be sexual, but if you want it to be (and want your bum hole to become an eager vagina), try some of these toys. Oh, and don't forget the ever-important anal lube (here's a great guide if you're not sure what to get).
Buttplug (something with a pretty base is extra nice)
Prostate massager
Anal dildos (needs a flared base for safety)
Strap-on harnesses (for your partner to peg you)
Anal beads
Find POWERFUL, smartphone-controlled, vibrating anal toys here…
. . . . . . . . . . . . . . . . .
Remember, this is just an over-arching list of suggestions. You can use as much or as little as YOU are comfortable with. Maybe you just want panties. Maybe you want to be covered head to toe in all the frilly lace humankind has to offer. Perhaps it's only latex that will make you happy. It's ALL okay.
Also, if you're just starting out, take things slowly. Explore and enjoy it as a journey of experience (not a sprint to the finish line).
Have any more beginner sissy suggestions? Share in the comments!
Have a sexy day!
Robymn
EtiquetasSissification