Queening Chairs - Learn About the Magical Stool for Oral Worship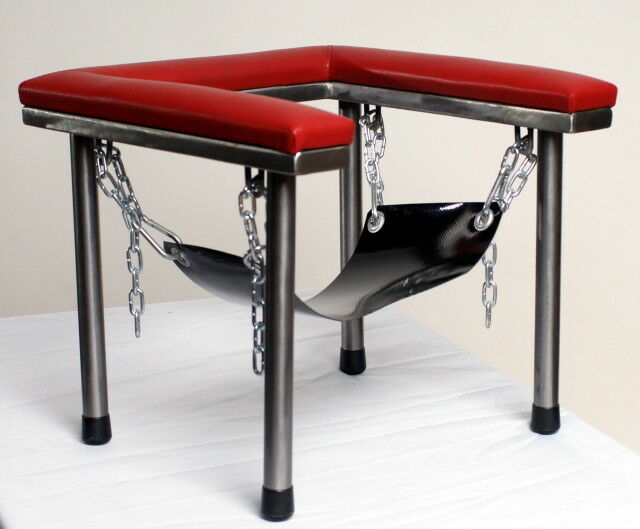 First of all, the name sounds amazing – royalty and the corresponding treatment. And, when it comes to sex, this idea isn't that far off. These simple, but fun devices can make oral sex amazing, comfortable, and … extended. YAY!
WHAT'S A QUEENING CHAIR?
---
The basic versions are quite simple. It's a stool or chair with a hole in the seat – something big enough that a mouth and part of a face (or the entire face) can fit through. The "bottom lies down on their back, slides under the chair, positions themselves so they can perform oral sex on whoever is sitting on top.
SIDE NOTE: They can also be called queening stools, smothering chairs, smothering boxes, etc.
WHY USE ONE?
---
Yes, you can just sit on someone's face and stay there as long as you want – and there is a fetish for that (e.g. smothering). However, it involves the top knowing the position and timing so they don't "suffocate" the bottom or put too much pressure on the person's head. This can be a lot of strain on the top's legs or knees. We also know that being on the bottom can sometimes cause neck strain.
1. PRACTICAL – If you love giving oral sex to your lady, a queening chair can just be a practical investment. Chair/stool height is taken into account and therefore lowered so you don't have to lift your head in order to perform. Some also come with comfortable neck supports, which means you can stay down there forever if you want.
2. CONTROL – Being in these chairs, stools, or boxes can also satisfy another kink – the desire for control. The bottom is in a clear position of servitude while the top sits comfortably while receiving pleasure.
3. HUMILIATION – This can be pair with so many BDSM practices, so it's no surprise that some people love these pieces of furniture because you can add an element of humiliation to the mix – whether verbal, physical (e.g. dressing them up like a sissy), or whatever you and your partner consensually decide on.
4. BONDAGE – Duh. So many chairs come with hooks or straps (or whatever) that actually locks the person into place. This can be just the wrists or right down to the entire body.
THERE ARE SO MANY VERSIONS!
---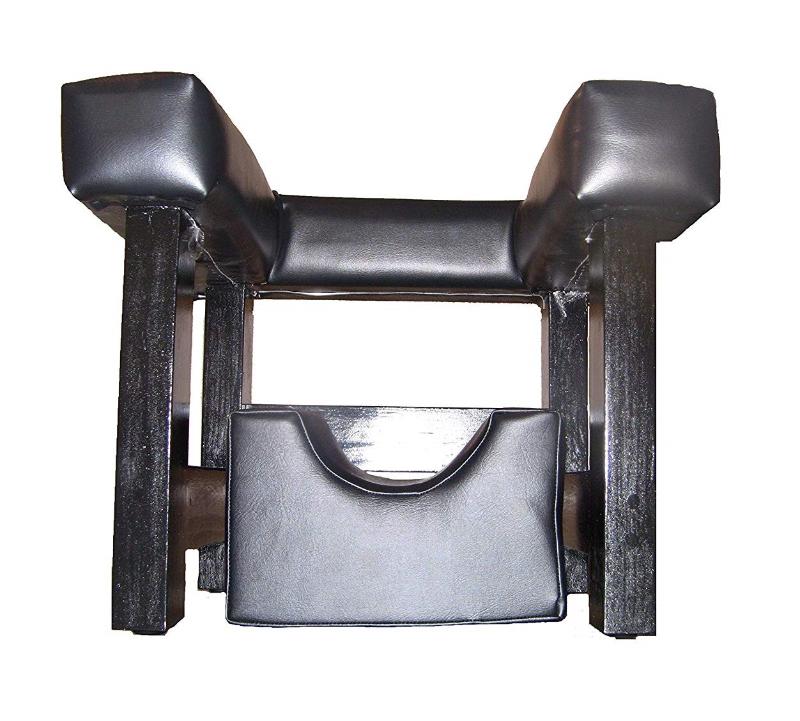 Yep. There are simple stools (that look like something you'd buy from the pharmacy for your grandparent) right up to expensive and luxurious thrones (actual thrones, yes). There are boxes that cut out all light so you can have sensory deprivation too. It's really down to personal preference.
ARE THEY WORTH BUYING?
---
In my opinion, even though there are affordable options out there, buying one of these is sort of an investment. Try some face sitting first, maybe with other bondage devices and see if you and your partner like it. After, you can see what your budget will allow. Most people say the comfort alone is worth the money.
CAN YOU MAKE ONE?
---
Yes, if you're a handy-dandy sort of person, you can totally make your own. Etsy is filled with DIY-ers who are selling their handmade versions online.
ANY MORE ADVICE?
---
Just make sure what you buy is sturdy enough and will hold whatever necessary weight is needed. Make sure you get the neck support measurements to know if it will be a good fit. Also, as with any purchase, make sure you read and understand any return policies – often with sex devices, there is a "no return" rule, so make sure to find out.
You can also add sex toys into the fun!
Check out some POWERFUL, smartphone-controlled sex toys HERE
. . . . . . . . . . . . . . . . . . .
Does anyone out there love queening chairs? Share in the comments. (no product links please).
Also, if you want more interesting articles, you might like these…
Have a kinky day!
Robyn
EtiquetasQueening Chair