9 Reasons the Mile High Club is a Bad Idea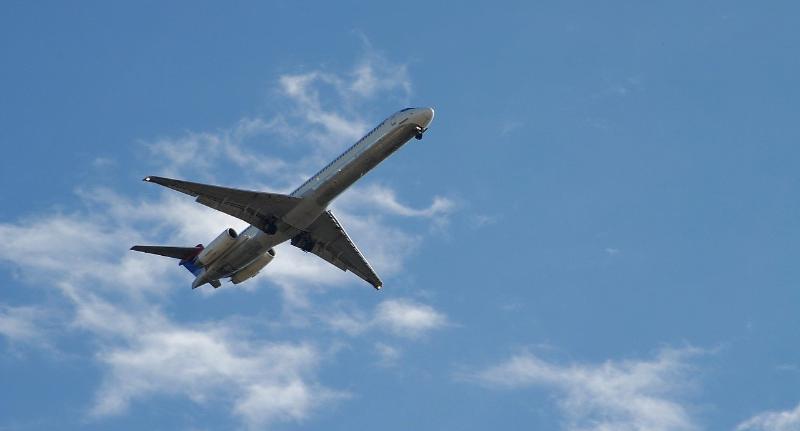 Image by Paul Brennan from Pixabay
Straight from the dedicated employees who work miles in the sky .... here are reasons they say that the mile high club is a bad idea.
BATHROOMS ARE FILTHY!
This point, more than anything, should deter you from wanting to drop your pants at 31,000 feet. Every airline attendant will be the first to say that the lavatories are disgusting. Even with regular toilet use, the floor is sticky, the washbasin is grimy, and there are nasties in places you can't see. On top of that, there are been stories about people using the washbasin as a toilet for either them or their kids. There's more … but it makes me gag just to think about it.
BATHROOM SIZE
Even if the first reason doesn't send you screaming and running away, just think about the actual square footage. You barely have enough room to pull down your own pants without hitting a wall, forget adding a second person in to the mix. Yes, you could somehow figure out de-robing, but there's still not a lot of room to maneuver.
OTHER PASSENGERS
Sometimes, our "quickies" are longer than you think. So, while you're away in happy-sex-land, there could be others waiting in line – and a couple of minutes for you will feel forever to them. And let's not forget that waiting people can get grumpy. The longer you're in there, the greater chance of someone calling an attendant.
THE FLIGHT CREW PAYS ATTENTION
As clever and stealthy as you think you're being, remember … it's the crew's job to watch the environment – whether to help people or monitor for safety. Chances are, they already know or have a really strong hunch.
ORDERS ARE ORDERS
Technically, sex on a plane is not illegal. But … ignoring a crew's order IS VERY ILLEGAL. So, if they tell you to stop and get out immediately, you have to.
AIRLINES NOW ARE LESS PATIENT
There might have been a time where you could sneak in and all would be well – maybe a smirk or two. However, with safety measures ramped up, anyone spending long amounts of time in places they shouldn't will probably arouse suspicion. It's a bad idea to poke the already paranoid, angry bear that has the power to kick you off the flight or put you in the hands of the police.
TURBULENCE
It might sound funny (and fun) to have extra vibrations during your sexcapades, but the bouncing of your plane can actually be dangerous.
YOU'RE NOT THAT SNEAKY
I know by now, some of you have thought (why not just do it secretly in your seat while people are sleeping?) Well, guess what? While you think you're being super careful, there are at least one or two other people who notice. Hey, maybe that gets you off, but we cannot forget the SSC rule (mainly the "C" for CONSENSUAL). We can't go around having sex and making people watch/listen who don't want to.
THE RIDE OF SHAME
If getting caught does freak you out, remember that the normal "walk of shame" can only last a few moments, but you'll have to contend with hours and hours to your destination.
. . . . . . . . . . . . . . . . . .
Any mile high club disasters you've had? Share in the comments!
Have a sexy day!
Robyn
EtiquetasMile high club is a bad idea