Review of Hustler Doggie Style Support Harness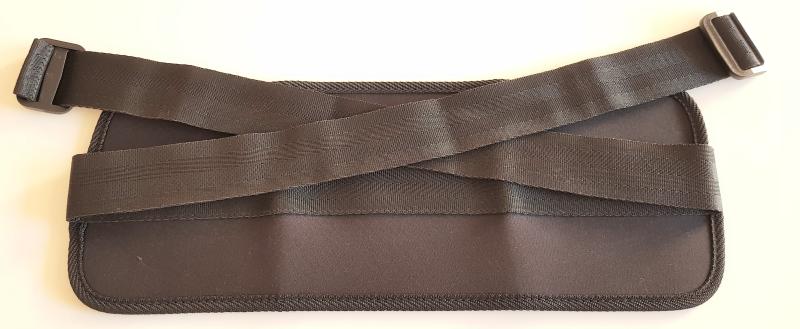 I got this Hustler doggie style support harness as a free sample in exchange for an honest, unbiased review. I liked the idea of having something someone can grab onto instead of my hips (which can hurt or get sweaty after a while).
Also, we are getting a double review today because I also gave it to a husband and wife friend to give a whirl (after it was cleaned of course).
Let's get started…
THE PRODUCT
---
The harness is made from a long nylon strap that's sewn across a thin foam-like support pad.
Fully extended nylon strap to body pad = 43cm
Nylon strap width = 4cm
The body pad length = 37cm
The body pad width = 13cm
The concept is for the "giving" partner to position the support pad on the person's lower torso or wherever it naturally ends up sitting when you grip the straps and pull. The concept is to make it easier for both partners to participate – better grip for the giver and an easier "lift" for the receiver.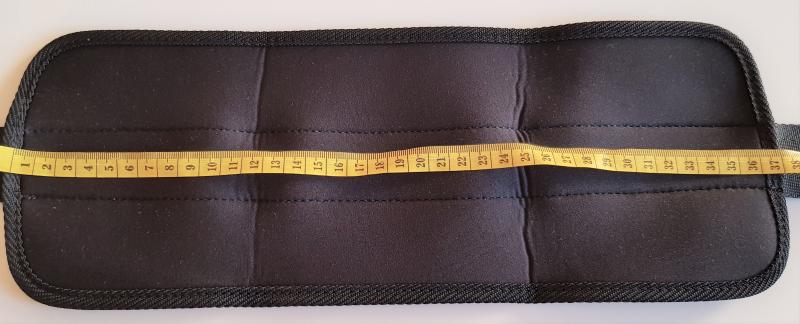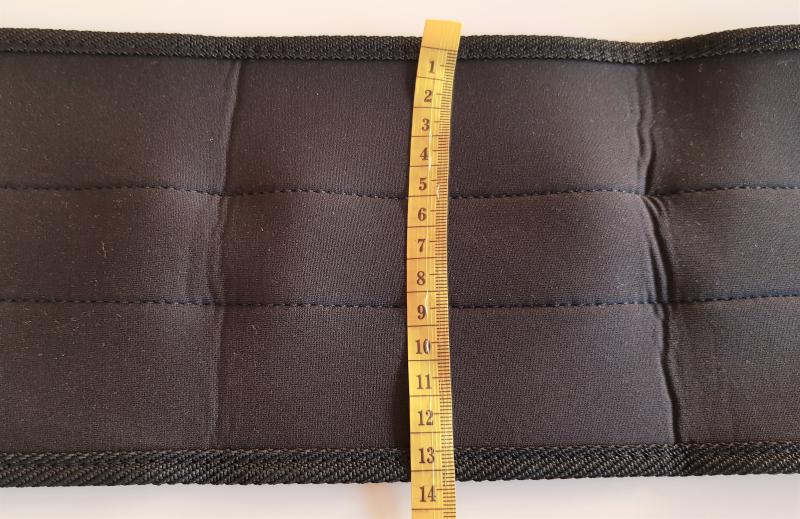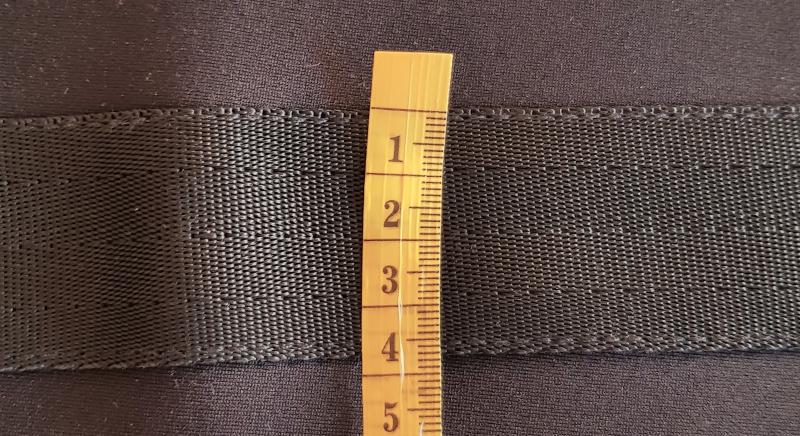 THE PACKAGING
---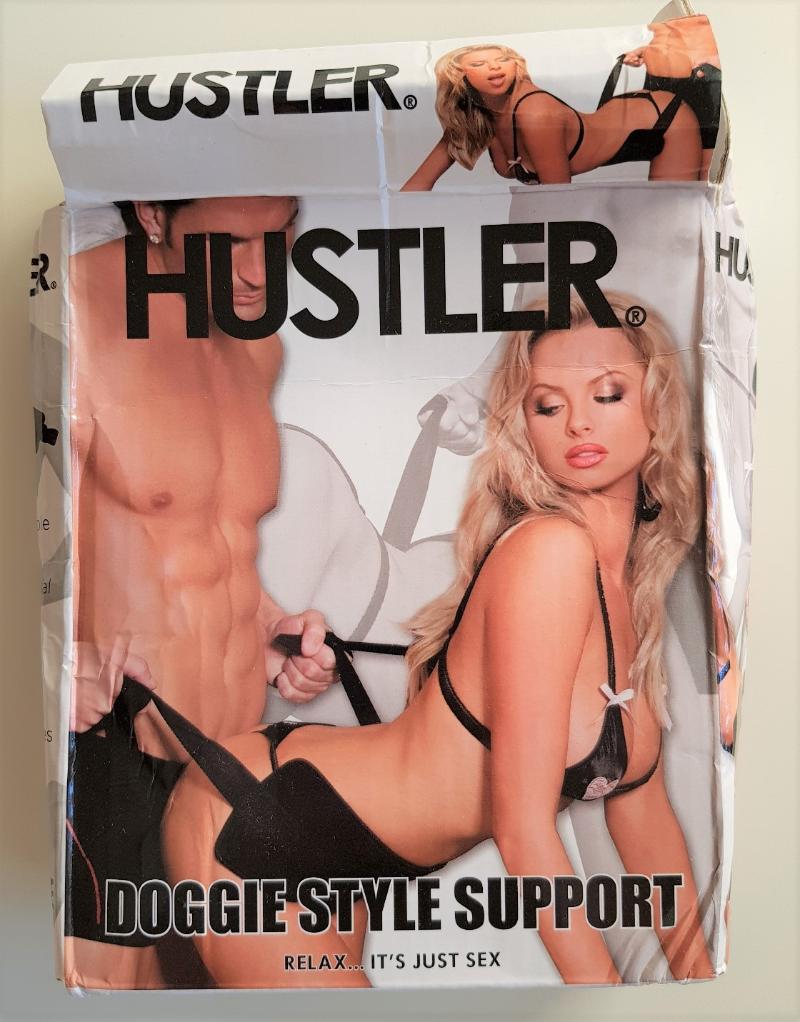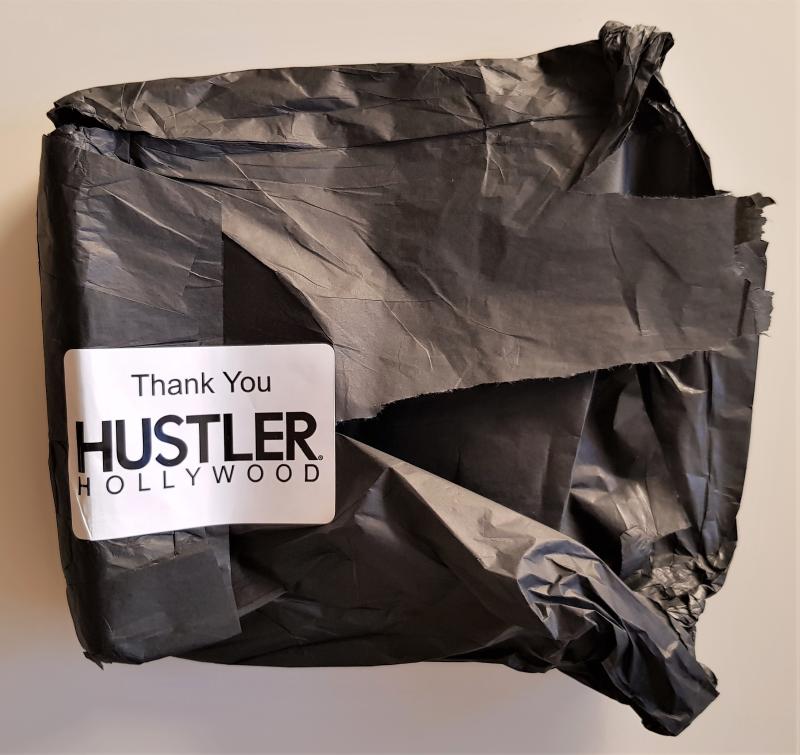 It's standard boxing with brand images, and with enough space to fit the product (not wasted box space). The harness is wrapped in black paper with a "thank you" sticker, which is a nice touch.
My only concern is the poor box was badly crumpled upon arrival. This could be for two reasons. One, it had to be sent to me twice (problems with customs the first time). Or because it's just a review sample, it's not packaged to normal customer standards.
I'm not a packaging snob per se, as long as the product is unharmed (which is was).
MATERIAL REVIEW
---
The materials are standard fare in my opinion – especially for the price point. It also looks easy to clean, but I would take great care with sterilizing it if you're going to be sharing and body fluids are going to be going places.
The foam is soft and the stitching looks secure
The adjustable clip is ABS plastic
The general construction seems solid
THE EXPERIENCE(S)
---
Remember when I said "honest and unbiased"? Well, that's what I'm going to be. There are positives and negatives with any product and I'll cover both sides from my experiences and the ones from the husband and wife tester.
First, we found the grip straps far too short – this leads to the second problem…
Neither I nor the other tester is on the large side. We have our curves yes, but not very thin either. I can foresee problems if anyone on the larger/curvier side tries this. The straps are already short but if the giver wants to wrap them around their hands for extra grip, your hands are nearly at the body pad.
What does this mean?
It's really only going to be comfortable/usable for smaller-side customers.
Second, even though there is a padded area, the nylon strap is sewn across it. I understand why – it makes sure the foam won't rip. I totally get it. However, this means that ALL the pressure is being placed across a 4cm space, not the 13cm pad (which folded over on itself during use).
Finally, the nylon sewn around the edges caused some chafing after a while. It's sewn securely, but there is a small lip that rubs back and forth along the skin.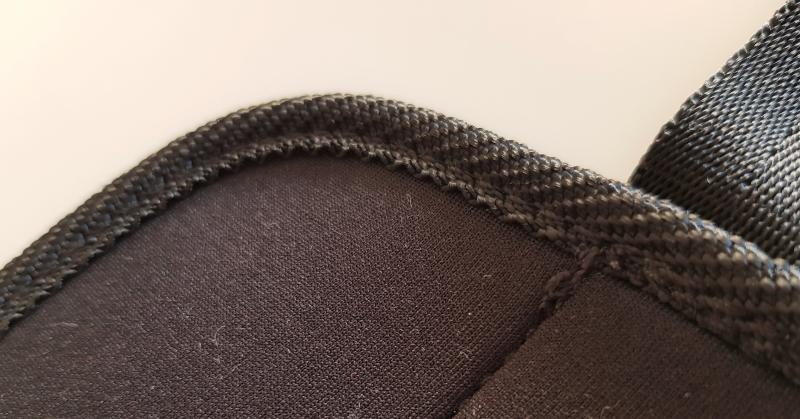 SUGGESTIONS FOR IMPROVEMENT
---
I think this could be a great toy if there were a few small adjustments made.
Have a complete nylon backing sewn over the padded side to distribute the pressure better
Make the side straps much longer – it's always better to have excess than not enough
Make the pad itself larger in length and width (to accommodate larger bodies)
Or make it available in different sizes so customers can choose one that best fits their body
FINAL THOUGHTS
---
All participating testers were on the fence about this harness. There were things we liked and things we didn't – the secure sewing and easy-washing were winning points. And who doesn't like help getting into a better doggie style position?
Personally, if the product stays as-is, it would be good for those just starting out with sex toys or sex aids (or anything kinky). It would also make for a great bachelorette/bachelor party gift. Finally, the price point is low enough that it's no big loss (since it's an "unopened packaging" return policy) if it doesn't work with your body.
I would love to see this in a Hustler Harness 2.0 version. With those few tweaks mentioned above, it would make a world of difference and turn an okay product into a great one.
Wanna give this harness a whirl? You can see the product here.
. . . . . . . . . . . . . . . . . . . .
Want more interesting articles? Check out these…
Have a kinky day,
Robyn
EtiquetasDoggie Style Support Harness