Crossdresser Underwear and Gaffs – Go Beyond Tucking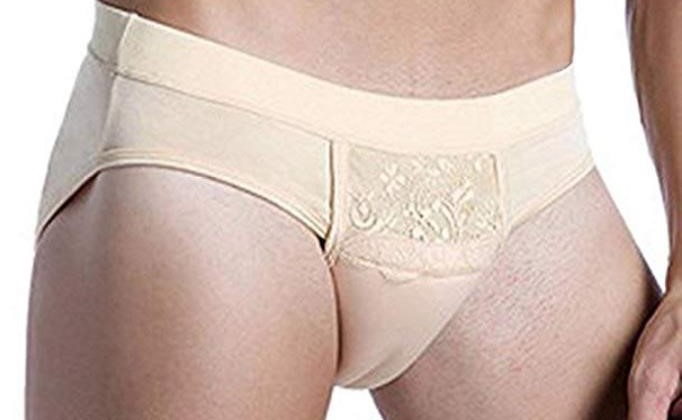 If you're not in the male to female transformation circles, or you've been living under a rock and have never heard of Rue Paul's Drag Race, the term "tucking" might not take on the context you're thinking.
The idea is simple in concept but difficult (for some) and uncomfortable (for many) in execution – especially if you're new at it. The idea is to push your balls up back inside you (remember they were nestled up there when you were young), then pull your penis back and either tape it in place or wear underwear that does the same job – however, taping is usually the easiest because it's the most secure.
Okay, now that you're educated, why are we focusing on crossdressing?
Because while drag can get away with anything it wants (one reason I love it), crossdressing has a smaller line, a tinier gap that you can play within because you want to appear as female as possible, passable as possible – and that is more about subtleties and carefully chosen clothing, makeup, and accessories.
CROSSDRESS VS DRAG
---
I hate boiling complex human expression into simple terms, but if we have to … crossdressing is when a man dresses up to viably pass as a woman (as much as possible), whereas drag is more over the top performance and using fashion to undo gender norms.
WHAT'S A GAFF?
---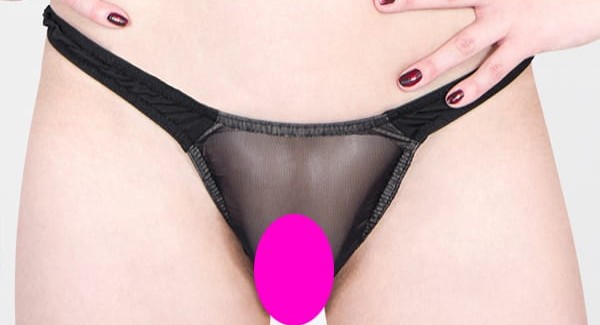 Lol, I didn't add the pink circle.
There are many names for these products, but they are a form of underwear or prosthetic that takes away the penis bulge and replaces with the form of a vagina. This way, when a man is wearing a sexy-ass dress, he's got the feminine curves to take his appearance one step further.
They can be simple, thong-like panties
They can be cotton panties with a molded vag at the front
They can be made from latex or silicone
They can be bodysuit can stop at the pantie line
Or they can be longer bodysuits
They can be simple and just give the look of a camel toe
They can also be molded to add extra curves
They can have different pubes or "clean-shaven"
PROS AND CONS
---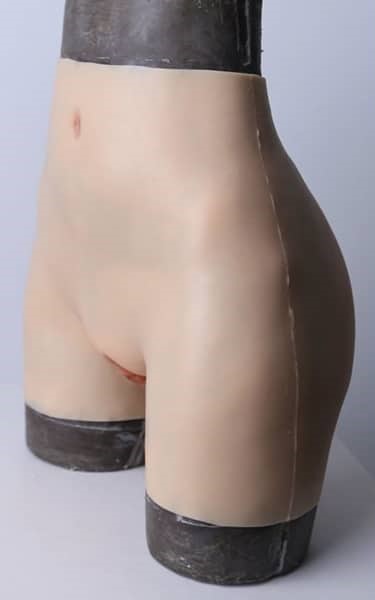 The great thing about these accessories is that there are so many variations that you can find whatever style fits you and your comfort zone best. There is also a WIDE price range. The best part, with some of them, you don't have to tuck and still have the curves you crave.
The downside?
You definitely get what you pay for.
This can be a pain because if you buy the cheap Chinese version, for example, and have a latex allergy, you might get a bad rash in places you REALLY don't want one.
HOW TO BUY ONE
---
I would LOVE to give you a list of links, but there are so many (and some of them kinda suspect) that it's better if you just Google the following keywords…
Crossdressing panties (or underwear)
Crossdressing prosthetics
Crossdressing V-wear
Crossdressing vaginas
You can also try "female" or even "drag" instead of Cd.
It really is like a personal treasure hunt.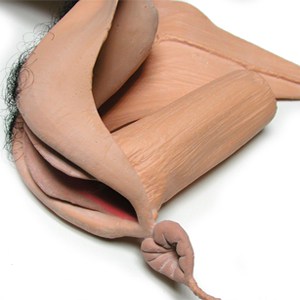 After you find a few sites that seem promising, first, check the material. Next, look at the sizing options. Also, don't forget the all-important return policy details. If there are any unanswered questions on the site, email the shop directly.
You should even be asking WHERE they get their products (eg. Are they shipped from China and mass bought from AliExpress etc.).
ANYTHING ELSE TO KNOW?
---
If you get loosey-goosey panties, you might still need to tuck to some extent.
Full bodysuits are a bit difficult to get into if you're not used to latex products.
All of them require special cleaning and care
Read product instructions carefully
If you're not sure, buy simple and cheap to test. If you love it, you can invest in. a better product
. . . . . . . . . . . . . . . . . . . .
Any crossdressing veterans out there who want to add some extra, useful advice? Please, share in the comments.
NOTE: Please do not add product links, but you can mention the store name (user safety against viruses).
Want more interesting articles? You might like these…
Have a fabulous day!
Robyn
EtiquetasCrossdresser Underwear